Brian Mann - Associate CREATIVE DIRECTOR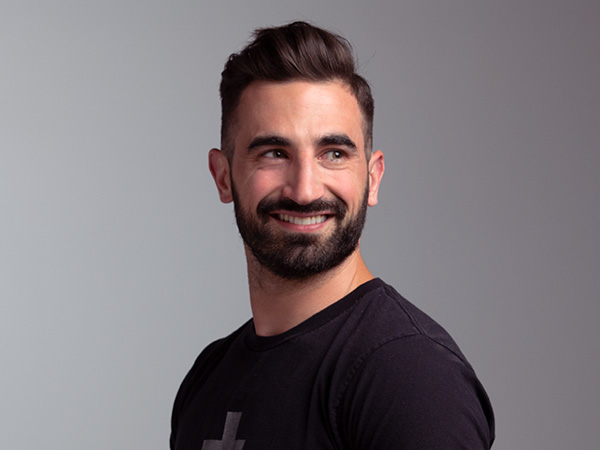 You bet. Call him an optimist, but Brian believes the best brands, and the best ads, are rooted in truth.
In Brian's short professional career, he's crafted powerful, intelligent, and timeless brands for the entertainment, construction, healthcare, financial, hospitality, and commercial real estate industries. His personal mission is understanding and expressing your brand's essence, that special thing that separates it from the rest of the marketplace.
He's your brand's voice, its biggest fan, and, maybe most importantly, its proofreader. He has imaginary conversations with your consumers, finding out exactly what they want to hear when we reach them. It could be a tear-jerking TV spot, an eye-opening guerilla campaign, or that empowering first line of copy on your website.
Though a writer by craft, Brian believes in design. He just designs for the head and the heart, not the eyes, ensuring every word, every comma is on strategy for your brand. How's the headline sound? Can I read it out loud without rolling my eyes? Is this the correct use of "plethora?" (Hint: it usually isn't.)
What makes people tick has always fascinated Brian. That's why he started his college career as a psych major. But with a voracious appetite for a more creative outlet, he thankfully found writing through journalism. Even then, it wasn't until he discovered the advertising discipline that his penchant for creative copy bubbled to the surface.
Brian received a degree in journalism with a focus in advertising from the University of Nevada, Reno in 2013. He was one of five stellar presenters for UNR's 2013 National Student Advertising Competition team, presenting an integrated marketing campaign for Glidden Paint and placing first in their region.
For roughly 5 months out of the year, he spends his Sundays pondering the meaning of his life as a Minnesota Vikings fan. In times of writer's block, he's geeking out over menswear, working on his handstands, or trying to figure out what the hell his DJ name should be.