Anyone who's been to Reno Tahoe knows it's pretty hard to categorize.

It's a city, but has all the commute times and neighborhood charm of a small town. For some, it's a rowdy destination for gambling, bar-hopping, and urban indulgence. For others, the call of world-class outdoor recreation beckons like a siren. Is it a university town? An event destination? The next Silicon Valley?

The answer: all of the above. While destinations around the world keep trying to pick a lane and stick to it, Reno Tahoe coolly keeps its blinker on.

So when we're asked by the Reno-Sparks Convention and Visitors Authority to snap a couple hero shots for the destination, we knew we had our work cut out for us. How do you capture all of these things in one photo? To find out, we partnered up with Jeff Dow Photography and set out scouting the perfect locations that could capture the spirit of Reno Tahoe.

Once we found our location, Jeff put his skills to work. The full photo is a product of Jeff living among the sage and dust for nearly an entire day to get the shots necessary to create the final.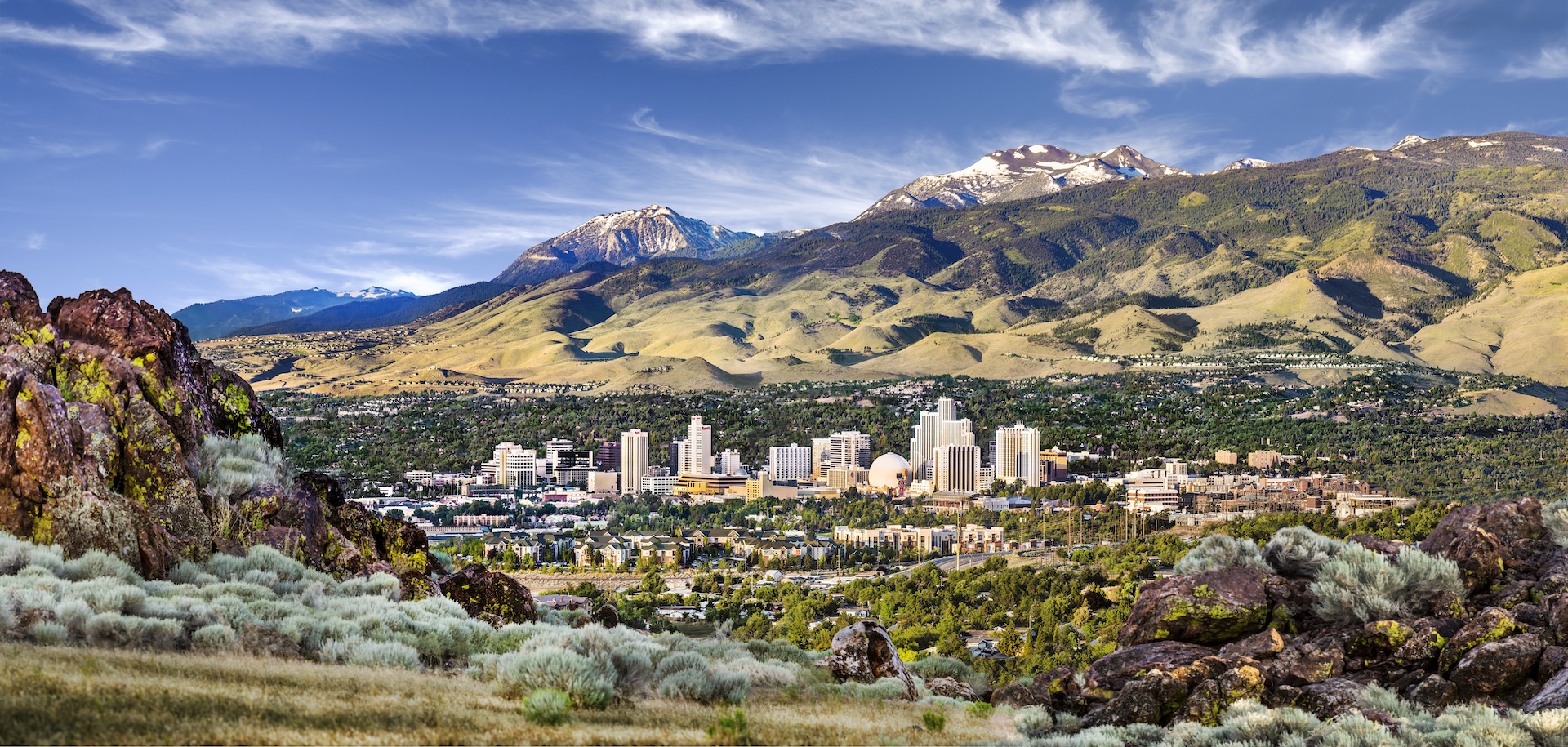 Along with the perfect destination shot, the RSCVA needed new hero photos for the brand-spankin-new Reno Arch that just went up last summer. Since just about everyone's seen the Reno Arch from below, we rented a boom lift to get up above the Arch just as the sun was setting for a truly unique shot (and because damn if we didn't want to get in one of those things).
To round out the project, we took to the streets and caught Reno's most famous photo op in its best light. With sunrise beaming down Commercial Way and all-new neon covering the night in a soft glow, there's never a bad time to catch a glimpse of the Arch.
Special thanks goes out to the RSCVA for trusting us to capture the city we love and to the team at Jeff Dow Photography + Motion for doing everything they could to make it happen.