We've met a lot of people with secret identities, but never a company with one. Like the coworker you have who spends their free time creating gallery art, mixing music, or running a book club, there's another side to our friends at Samco Fabrication.

Samco specializes in metal fabrication for off road racing vehicles. Whether you're adding roll bars and high-vis lights to your adventure rig or crafting a Baja 1000 racer from scratch, these are the guys to see if you're looking to churn up dust in the desert. Fair warning though: there's a good chance you'll be eating theirs, too.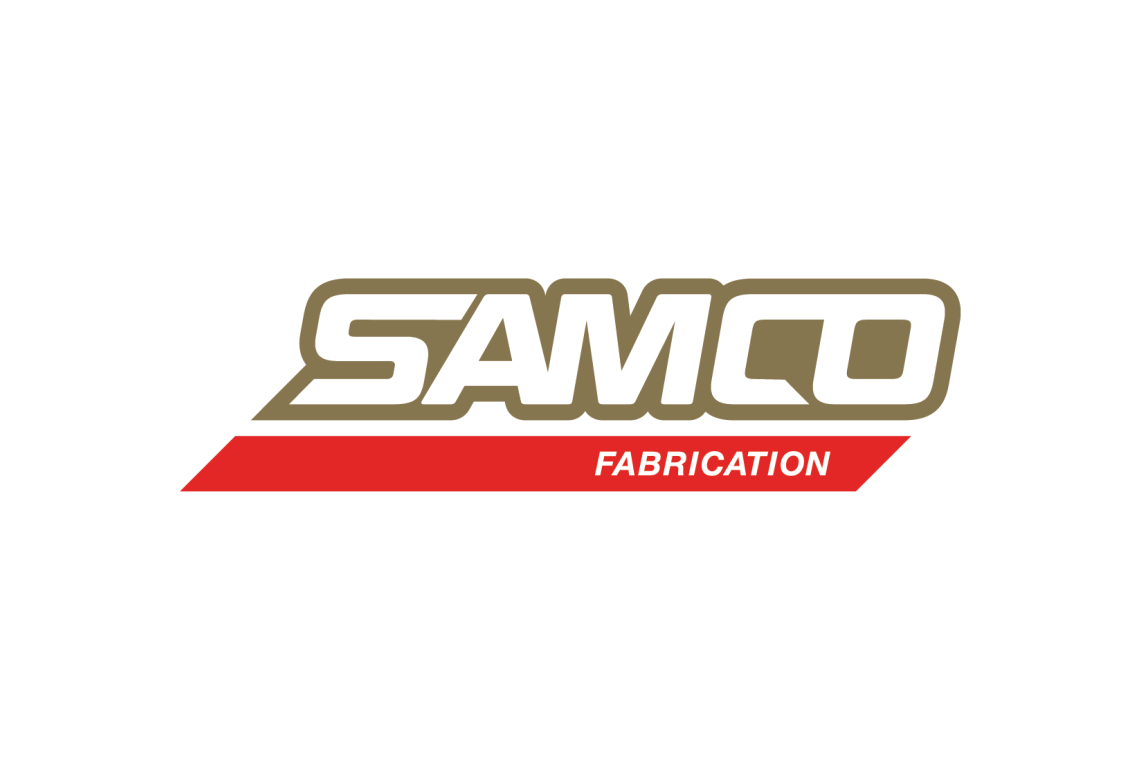 Samco also manages their own off road racing team, which meant their new logo needed to pull double time and work just as hard as they do. It needed to feel checkered-flag fast, yet professional enough to be the brand flag for a quality fabrication company.

Sharp corners, swooping angles, and a forward-tilt add speed and motion to the wordmark. We chose a race day red for a primary color, which paired perfectly with a metallic pewter accent, a subtle nod back to the metal fab these guys do in their day jobs.
Along with a new brand comes all the things a good racing company needs: race day swag, gift packs for sponsors, and a slick poster design that's ready to steal the show on your garage wall. Buttons and stickers feature illustration work that fills out the rest of the visual identity.

Want to see the Samco Fabrication race team in action? Check out this awesome video showing their build, restoration process, and some fun in the desert.