A quick Google search tells you all you need to know about the online presence of sod depots, lawn care, and hardscape providers across America, which is that it's not exactly a goldmine of well executed web design. The instant our friends over at Western Turf approached us about a long-overdue website redesign, we knew we could give them a competitive advantage.
Western Turf is really the beginning and the end of the conversation when it comes to sod and hardscapes in our region. Family owned and operated since 1978, Western Turf owns and operates northern Nevada's largest sod farm, just north of Reno. Not only is it one of the prettiest places to catch a sunrise, but it also grows Western Turf's signature blend, Western Blue Derby, a carefully bred species of grass that stands tough to the dry climate of the high desert.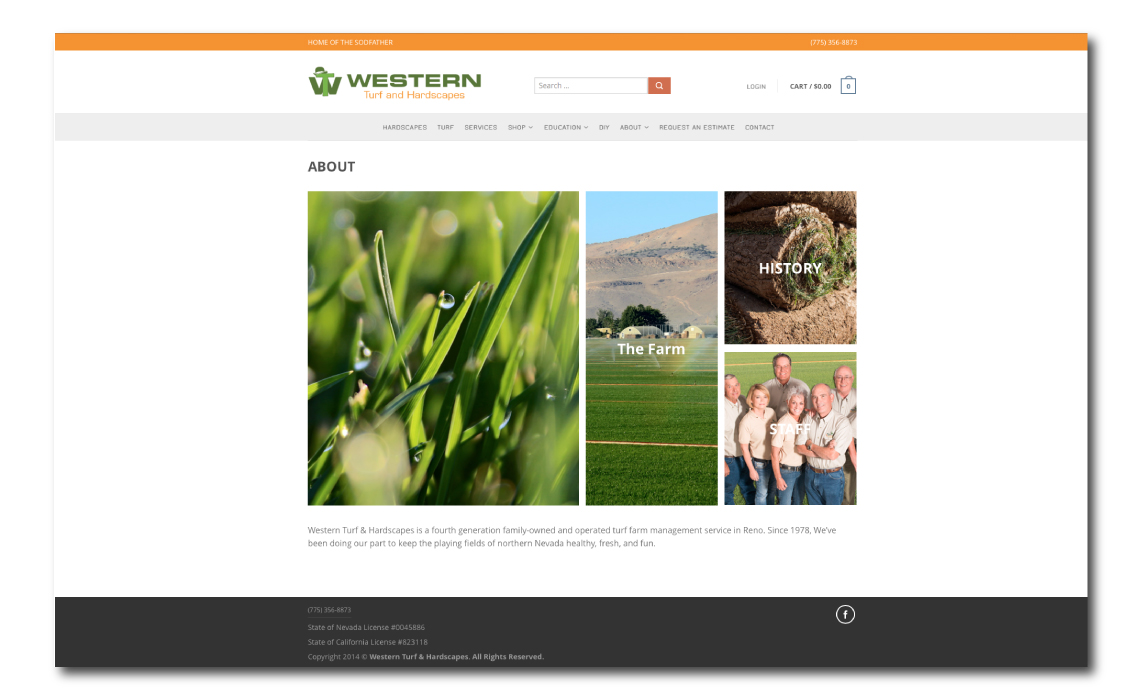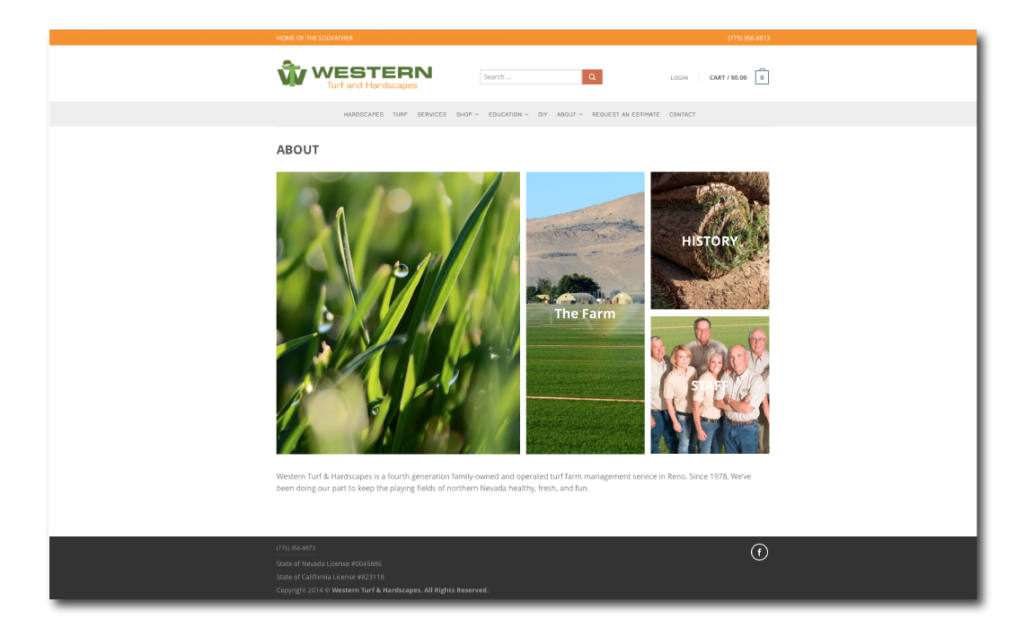 These things worked to separate Western Turf at the business level, but their new site now gives them separation at the online level. Great photography from the combined forces of Jeff Ross Photography and our own Libby Brokaw, smiling faces, and easy access to the online shop make for a user friendly experience that's also nice to look at. That's far cry from any of Western Turf's competitors..
Did we mention that online shop? With only a few clicks of your mouse, the Western Turf team is in your driveway with truck loads of pavers, hardscapes, or beautiful, locally grown sod. They offer package deals based on the project you're undertaking, and even a fully functional lawn and hardscape calculator that tells you exactly how much product you need for your space.
Add some specially shot DIY videos to go with all the bells and whistles of present-day sites, and Western Turf is now lapping the competition with their web presence.
Head over to WesternTurf.com, get a look at that gorgeous turf farm of theirs, and let Jason, Jerry, and the rest over at Western Turf take care of all your sod and hardscape needs.